There are many parameters that help us to achieve the top position in this category. Working to solve day-to-day interaction, operational, learning, and management issues faced by the staff and students through a much organized and effective solution gives Ireava the best-rated school management software at GoodFirms.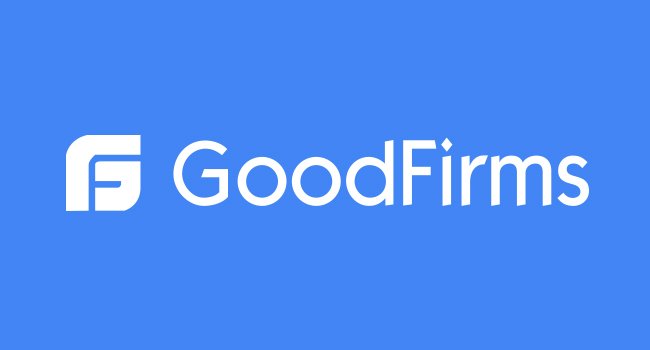 Ireava Team
Every company hires the best team based on their talent and skills to get the best results. At Ireava, we hire people as per their talent, skills, and constructive approach, and more importantly their way of dealing with the people. Every employee at Ireava including our developers understands clients best. We try to solve everyone's problem. Sometimes it takes time to solve problems depending on the problems and the requirement queue but we never say no and never let the problems go.
Our team is always available for our clients to listen to them and provide the optimum solution. Every month, our development team works on 4-5 new custom requirements, 4-5 time old modules to make them more efficient and better. Bitter truth is to make your client happy you need to sacrifice your health, family and get some work pressure. The good thing is we never show this to our clients and anyone that is why we achieved the best-rated school management software at Good firms.
Ireava is always thankful to its team, it's a bond of friendship between Ireava and its employees.
How Ireava Started?
Just like every normal student, Prince – Ireava Founder has a dream in college to launch his own app for online exams. He started learning android development and built a small app named TOC (Times of college) where he added some 30 MCQ questions hardcoded in the app. Then he got a good response within his friend circle. Then after graduation, he did 6 months job in web design and AI-based facial expression recognition company as a web design engineer. But still not happy because he wanted to start his own venture in the education industry.
Then the magic happens and he quit the job and now he is completely 100% unemployed. He searched for developers as a co-founder, talked with 100 people but no one was ready to quit the job. So decided to hire developers on salary, again talked with 50 developers, and finally got 2 developers and after 1.5 years on day and night working on the project like stupid crazy people, the product failed successfully. The reason was, developers were not 100% working and loyal to the project.
Then again started from scratch after learning from the failure and people dealing skills. Now things work, and Ireava launched but the problem was ground-level research was not completed because requirement depends from person to person and school to school. But he hired a team and still working himself. He designed and developed the Ireava website, created videos, did SEO with the help of loving college friends. Now, we at Ireava gained 90+ schools' trust and created friendship bonds between Ireava and schools.
Current Goal – 2000+ schools, 20 lakh+ students, 20000+ teachers on our platform without any problem.
Future Goal – Provide education to slum area students with remote e-learning vehicles. Because we believe, every human is precious and education is a human right. You can change the world with the power of knowledge. So, we provide the knowledge you change the world.
Why Ireava Is So Popular & Trusted Startup?
There is no secret behind it, we listen to people, get feedback, solve queries in the same day or max. 2 days. Developed custom requirements. Never said NO. More importantly, we never treat our clients as a client we treat them as good friends. Influencers said don't do business with friends but we do with clients by treating them as a friend. Sometimes, we break our policy to make our clients happy because there is no policy if there is no client. Policies are for clients not clients for policies.
This positive attitude makes Ireava a popular and trusted startup.
What So Different In Ireava & Why Ireava Is unique From Its Competition?
Every school ERP company provides 90% same modules but the working of the modules can vary. We develop modules and working flow after concerning with the clients. Our every module was developed after the mutual requirements of 10+ schools. We believe in a dynamic structure that can change quickly for any school as per their requirements.
Ireava provides many unique features link payment forms, AI Online exams, Secure and encrypted learning platforms. Easy to switch between modules working is our best option. You can control fields, their names, and layout by own. It's as easy as you can work with MS-Word.
We are working on Hologram, which can help students to learn fast and better. The future is AI, AR, VR, and Hologram and we opted for Hologram and AI. We already created a hologram prototype and soon it will be available in the market. You can check the demo: https://www.youtube.com/watch?v=vQISegtvPsw
About Goodfirms
Washington, D.C.-based GoodFirms is a maverick B2B research and reviews firm that aligns its efforts in finding the top software products delivering unparalleled services to its clients. GoodFirms' extensive research process ranks the companies, boosts their online reputation, and helps service seekers pick the right technology partner that meets their business needs.