Britishers started technical education in India and it was offered sometime back in the mid 19th century. Hence, it was important at that time to establish a body that assured the quality of technical education offered in several institutes. The technical colleges had to follow the norms and standards set by the body (currently AICTE) before starting to offer the technical education courses to the students. This led to the formation of AICTE in November 1945.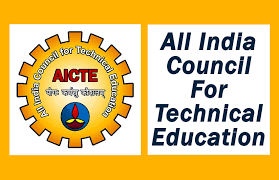 What is AICTE?
AICTE is an abbreviated form of the All India Council for Technical Education. AICTE is the statutory body and the national-level council for technical education in the country. AICTE was formed in November 1945 with the vision to promote the development of the education system in India. Till 1987, it was acting as an advisory body under the Department of Education, Ministry of HRD (Human Resource Development).
In 1987, it was given statutory status by an Act of Parliament, enabling it to exercise in a more effective manner. AICTE as a body is responsible for accrediting all postgraduate and graduate programs, under specific categories of technology for Indian institutions. This is its major point of difference with UGC (University Grants Commission) as UGC only accredits non-technical education in India.
AICTE provides a coordinated effort for the development and planning of technical education in India. It is primarily the accrediting authority for institutions, including schools and colleges giving diplomas, undergraduate and postgraduate education.
Apart from the accreditation, AICTE also has major involvement in training, research and development of technical education in the country, which includes a variety of study areas like commerce and industry trade, science and engineering, medicine and healthcare, arts, environment, architecture, vocational studies, management, hospitality, food science and many more.
AICTE has its eight sub-departments:
Administrative Bureau
Academic Bureau
Engineering & Tech Bureau
Finance Bureau
Management and Technology Bureau
Planning and Coordination Bureau
Quality Assurance Bureau
Research & Institutional Development Bureau
AICTE is based in New Delhi. AICTE has its various operational regional offices in different cities such as Bangalore, Bhopal, Chennai, Chandigarh, Guwahati, Hyderabad, Mumbai, Kanpur, Thiruvananthapuram, and Kolkata. The present chairman is Dr. Anil Sahasrabudhe.
AICTE Official Directory: https://www.aicte-india.org/directory
Objectives of AICTE
Promotion of Quality in Technical Education.
Planning and Coordinated Development of Technical Education System.
Regulations and Maintenance of Norms and Standards.
Vision of AICTE
"To be a world-class organization leading technological and socio-economic development of the country by enhancing the global competitiveness of technical manpower and by ensuring high-quality technical education to all sections of the society."
Roles and Responsibilities of AICTE in Technical Education
The council permits the establishment of new technical institutes in the country that would offer technical courses at different levels such as Degree, Diploma, Post Diploma, PG, PG Diploma, and PG.
AICTE approves the upgrades in institutes such as the launch of new courses, an extension of the existing institutes, and the continuation of approval after having a break in the preceding academic year.
AICTE gives permission for the closure of the institutes if they apply for it.
AICTE has to give approval for changing the site or location for technical education in the country.
AICTE helps to reduce or increase the intake, courses, first and regular shifts in the existing technical institutes.
AICTE India grants approval to the institutes that wish to convert Women's institutions into CO-Ed colleges and vice versa.
AICTE Scholarship Schemes: https://www.aicte-india.org/bureaus/rifd/Scholarship-Schemes
AICTE NITTTR Training Programs for Faculty: https://www.aicte-india.org/bureaus/rifd/nitttr-training-programs-faculty
AICTE Contact Page: https://www.aicte-india.org/contact
For any query or grievance: https://www.aicte-india.org/grievance
Difference between AICTE and UGC
A major difference between UGC (University Grants Commission) and AICTE is that the latter only is concerned with the technical institutes whereas the former deals with all types of colleges, offering all the courses. UGC is doing the work of granting approval to the universities. Further, it provides funds to the universities and colleges affiliated with it. The AICTE is a statutory council aimed towards encouraging coordinated development and offering technical education in the country. All the technical colleges and MBA colleges as well as Pharmacy colleges are affiliated with AICTE.
How can Colleges and Universities get AICTE Accreditation?
The colleges that want to apply for AICTE accreditation should come under the ambit of 10 statutory bodies of AICTE. Before applying the institutes must be well equipped with the required infrastructure, labs, faculty members, etc. The AICTE team will assess these aspects of the institutes and then grant approval based on that.
Is AICTE approval required for universities?
Universities do not require prior approval of AICTE to commence a new Department or Course and Programme(s) in Technical Education. However, Universities have an obligation or duty to conform to the standards; and norms laid down by the AICTE.
Check approved universities from AICTE: https://www.aicte-india.org/education/institutions/Universities
How does Ireava help you in Technical infrastructure?
Ireava is the most trusted ERP solution provider for educational institutes to manage their institute's processes, tasks, activities and helps the faculty and students to adopt new methods of learning more easily. The company offers educational ERP software to the educational institutes along with other software such as the library management system, student data management system, accreditation management system, and others.
Ireava supports the technical colleges in offering a high-quality technical infrastructure and solutions for remote learning, distance education, online examination, management software so that the institutes can maintain the high quality of education as per the norms set by AICTE. The system helps these colleges to accumulate and store large amounts of data and information on cloud storage. The system ensures high security of the data and safe cloud backup. Further, the data management system helps the colleges to collect and maintain all the data and documents required to get AICTE accreditation.